Monday, December 29th, 2014
Rebecca and Jason have such a quiet peacefulness about their relationship. These two met when Rebecca visited her sister at college. Her sister told her she needed to meet the cute RA named Jason. Rebecca said no thanks, but Jason just so happened to be dreamily playing his guitar with the door open when they walked past and he and Rebecca hit it off. I love stories like this. Chance is a crazy thing!
Rebecca's wedding dress was so lovely. I loved how delicate the lace on her train was, and the scalloped edge. Sigh!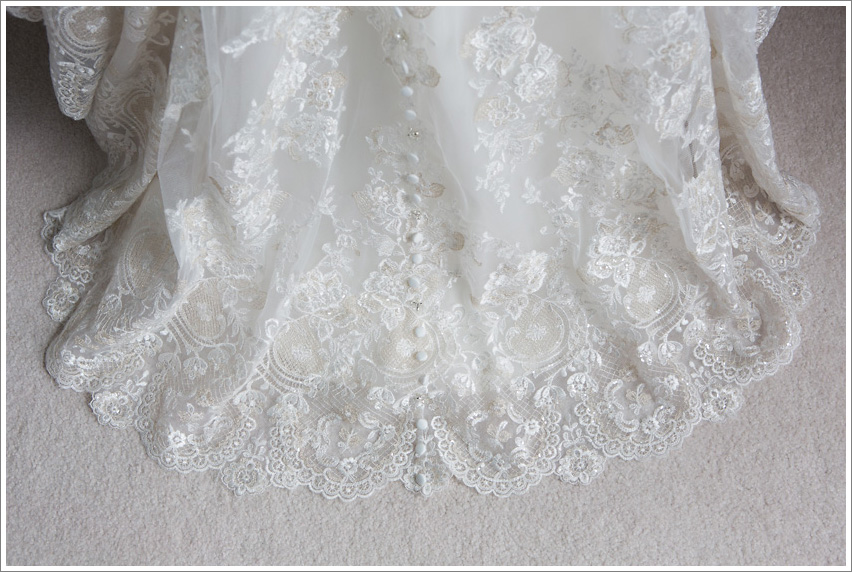 We had a gray, dreary day… Rebecca had a great attitude about it, but I love this shot with Rebecca in the reflection of an umbrella held by her (wonderful) limo driver just before she left her house.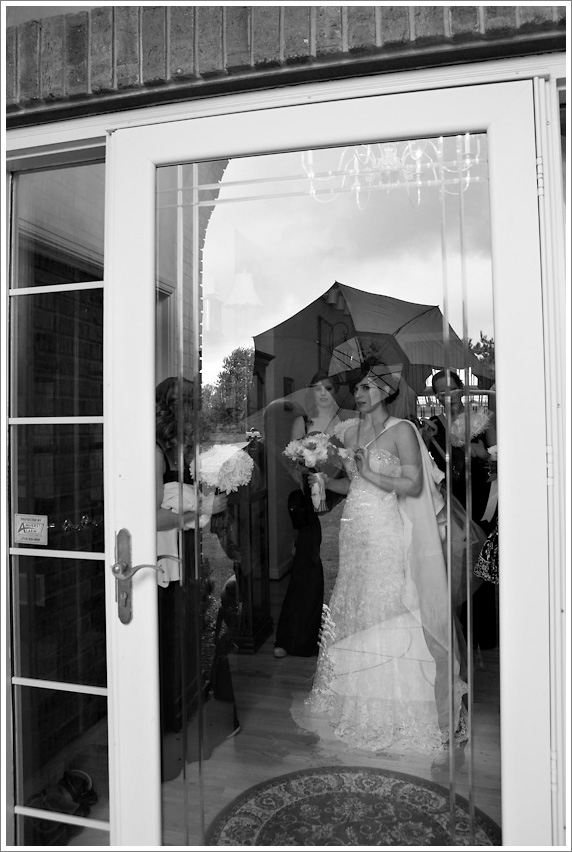 Rebecca of course has the most perfect tear falling down her cheek as she walks down the aisle with her father.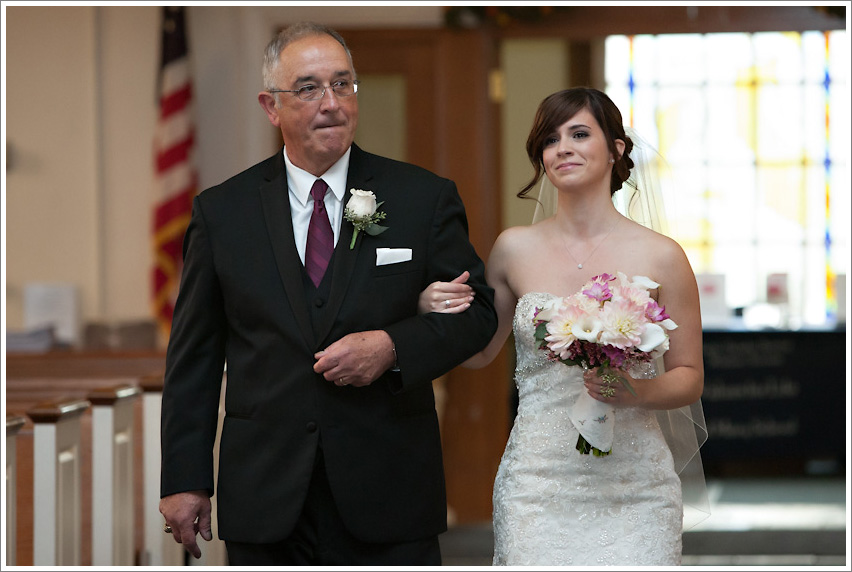 I love how she and Jason look at each other. They are so in love, it's just adorable.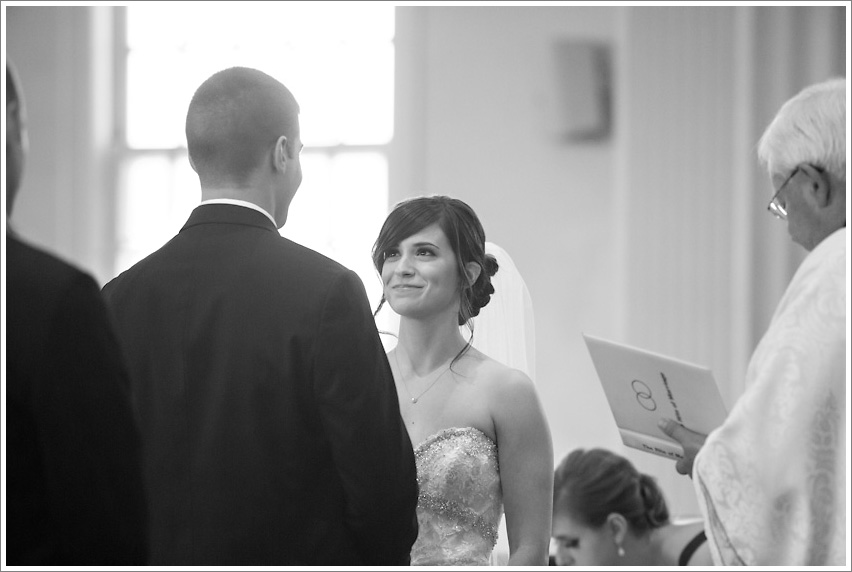 Exchanging the vows!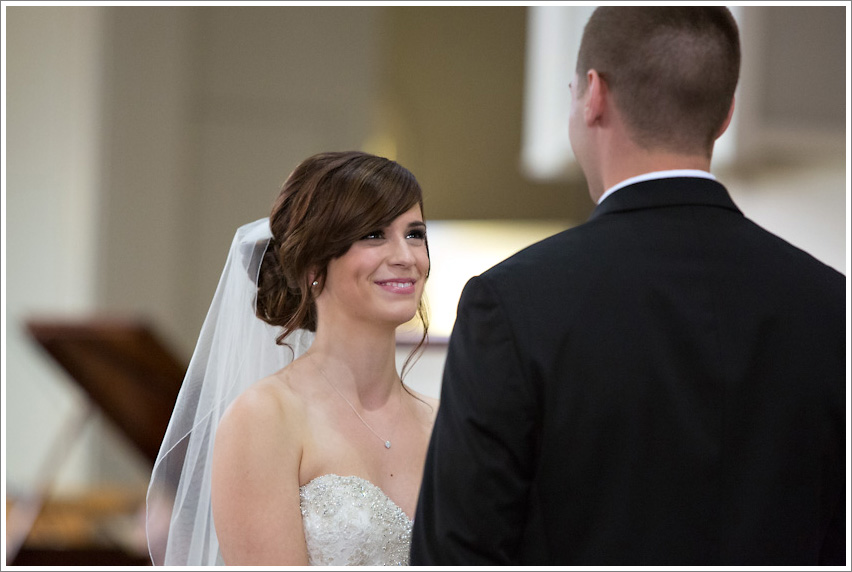 That's a great first kiss… I love hand involvement, it just makes it so much more romantic! <3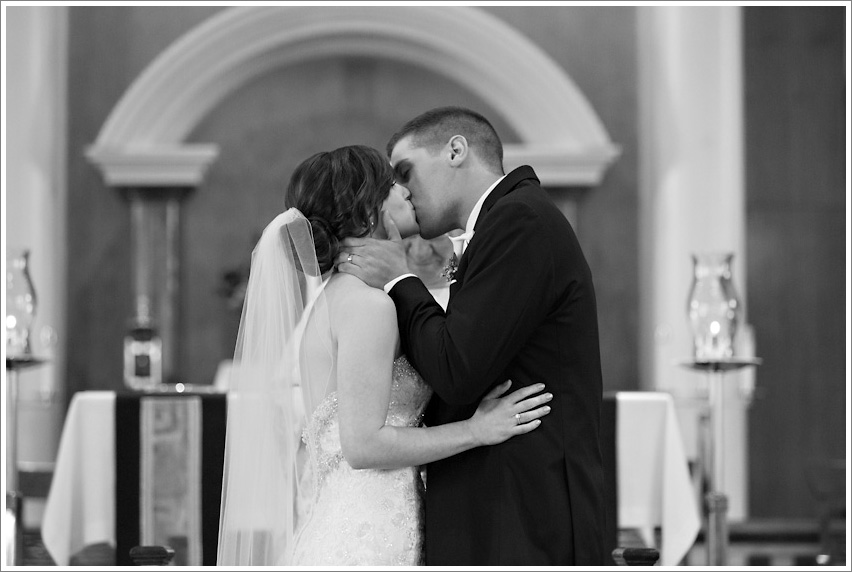 After the wedding ceremony, we headed to Delaware park for some bridal party pictures… so glad we had the porch to keep us dry! This wedding party was awesome. So fun!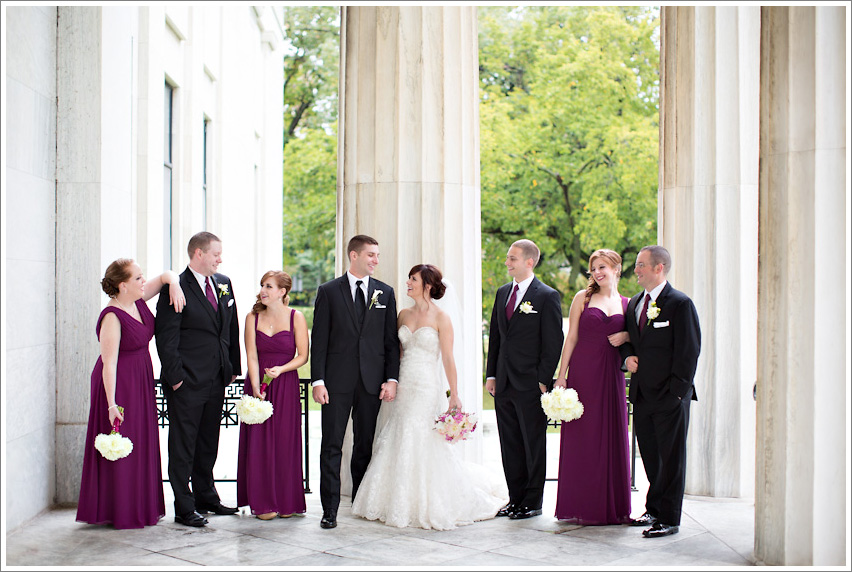 We did sneak out in to the drizzle for a couple of shots with the bridesmaids and groomsmen… that sky was fantastic.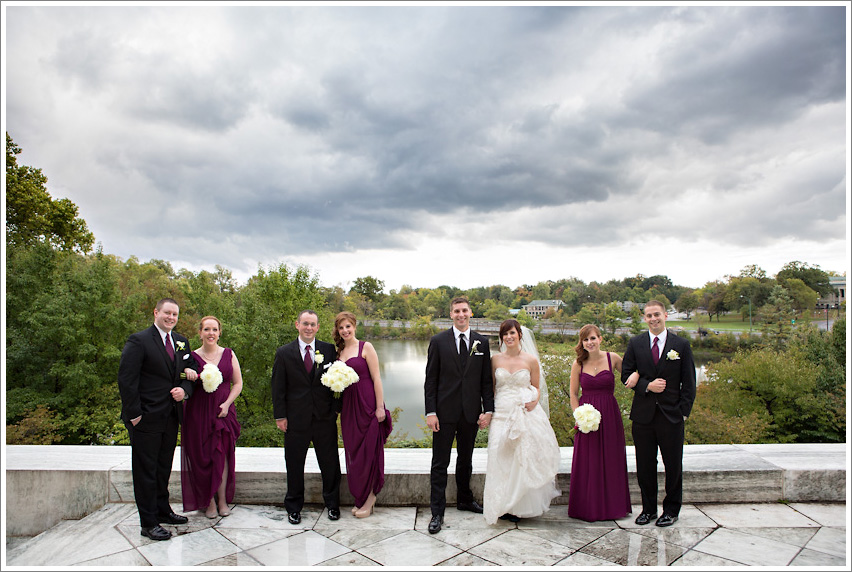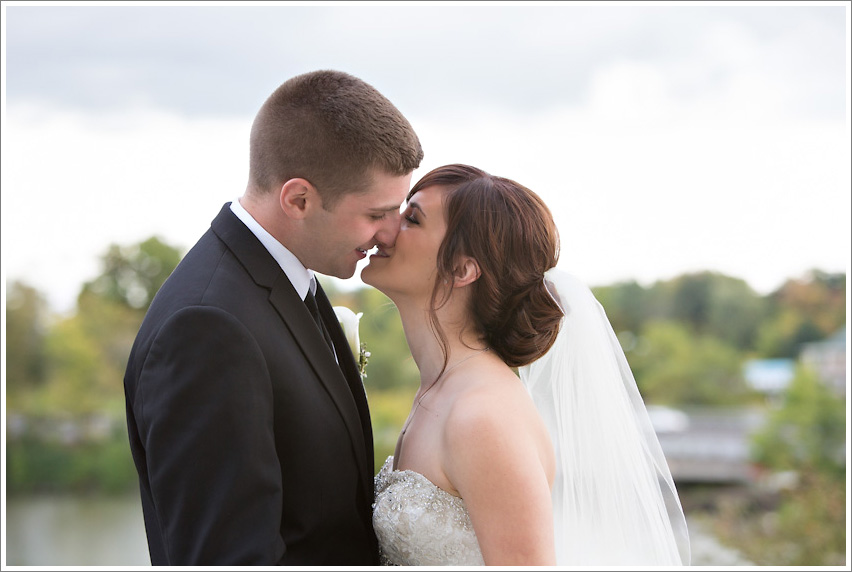 So pretty.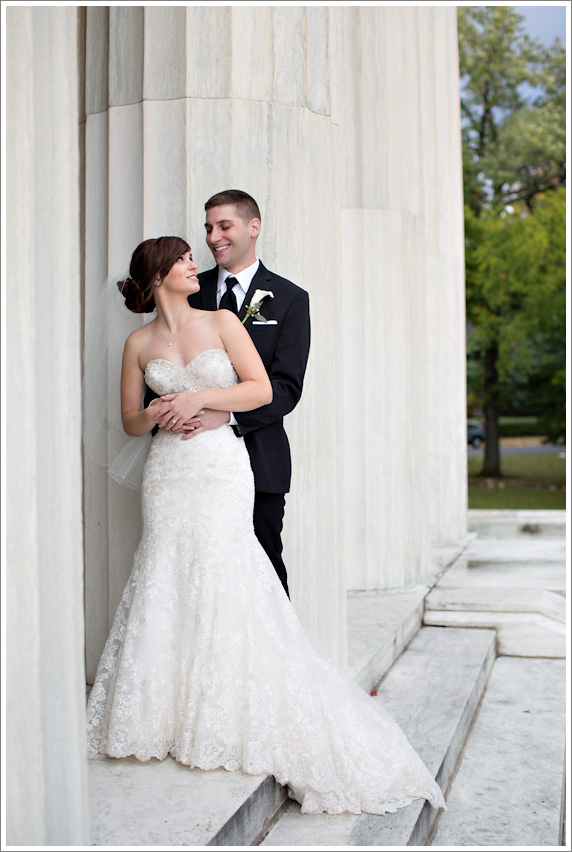 I love the elegance of the columns, it looks perfect with a bride and groom. Especially this bride and groom.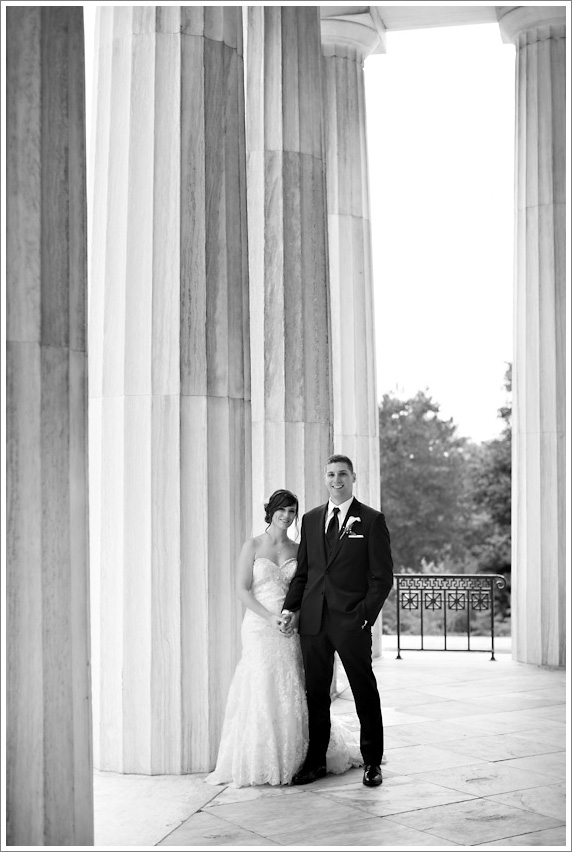 Ventured out into the puddles for a few shots.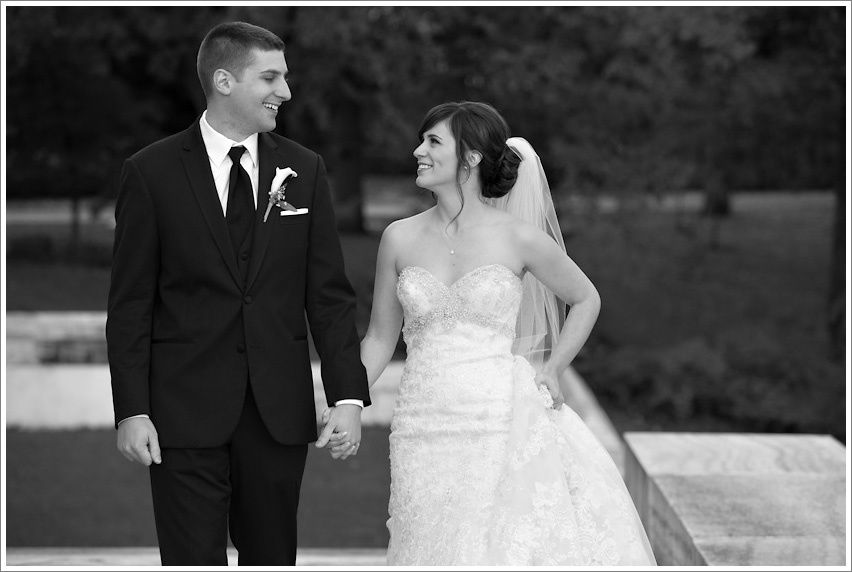 These two!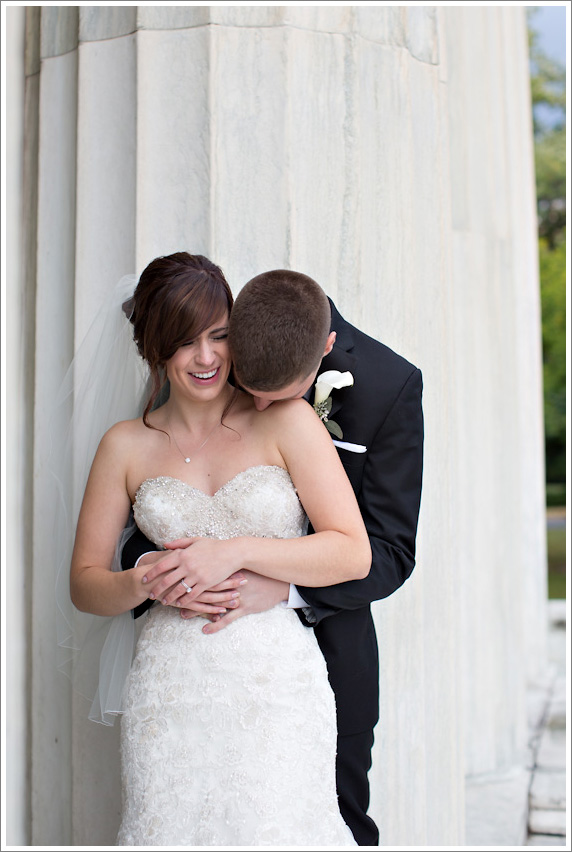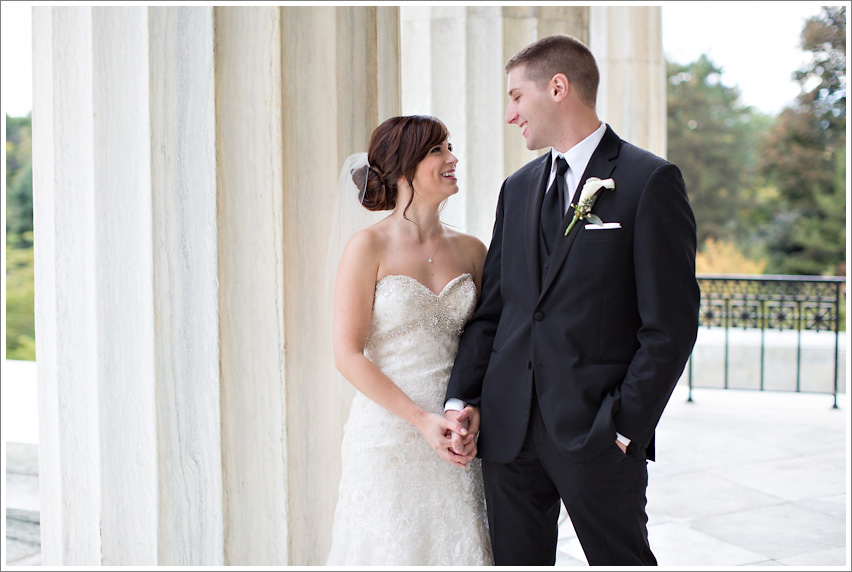 We also had a few minutes for portraits at the reception… it was at Pearl at the Webb, such a great wedding venue with the bricks and arched doorways! Shooting here is really fun!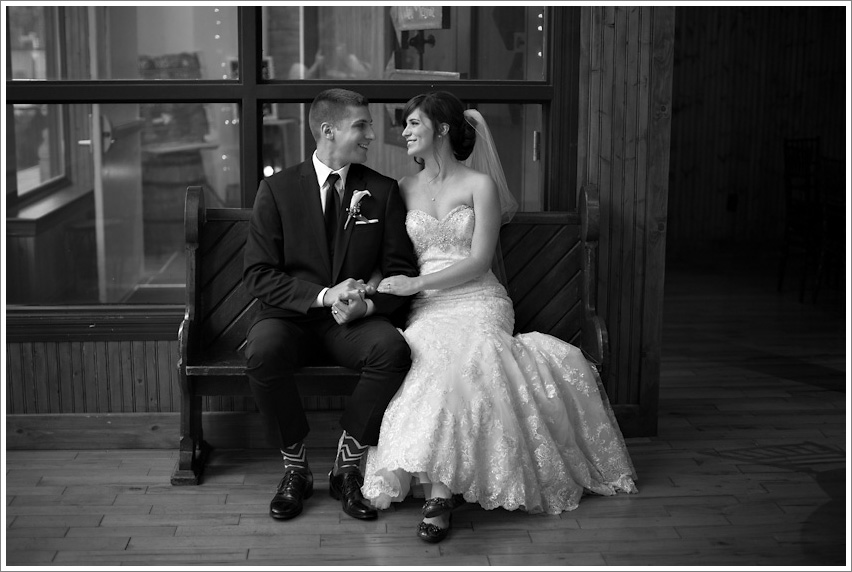 Rebecca and Jason's first dance was adorable. It was pretty much this kind of adorable gazing all day. My life is so easy sometimes ha ha!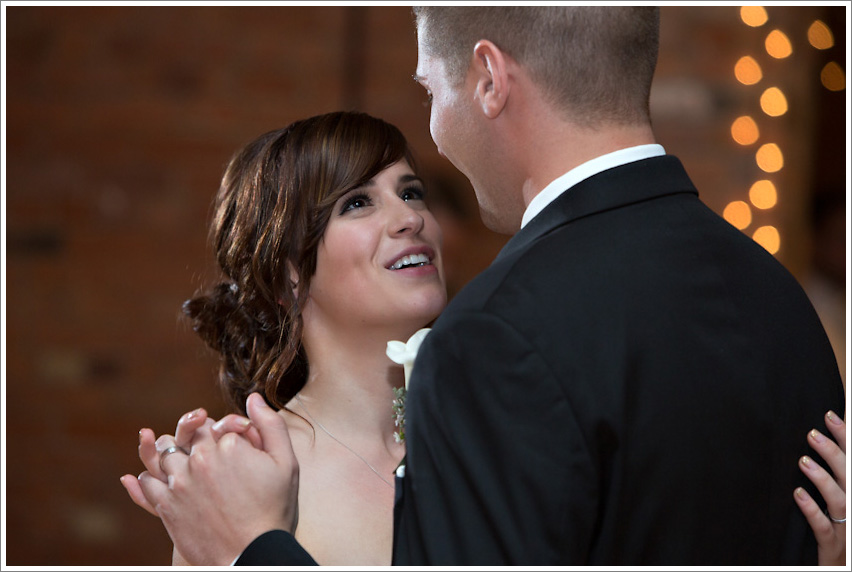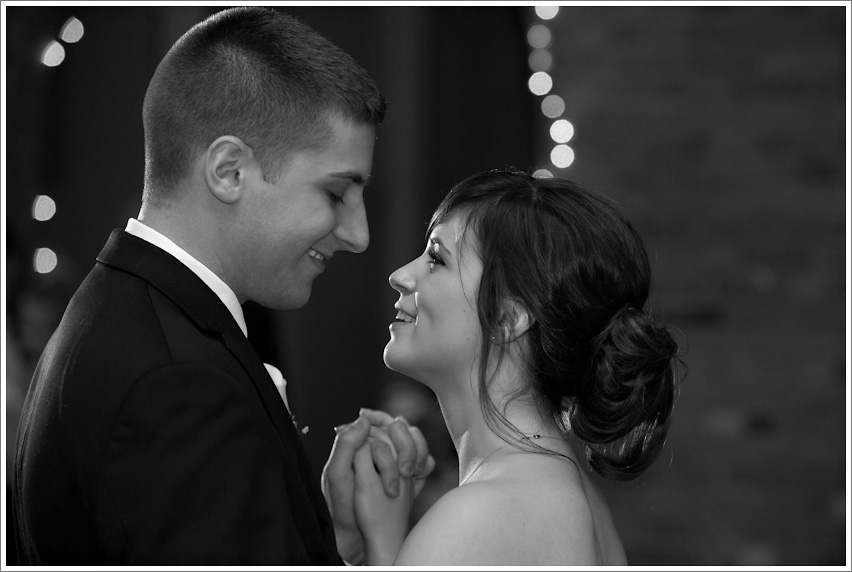 This baby! I guess I would call him the Nephew of Honor… he is so cute and smiley! I think he's the first baby that ever actually smiled for a family portrait. He needs to give baby lessons to other babies lol.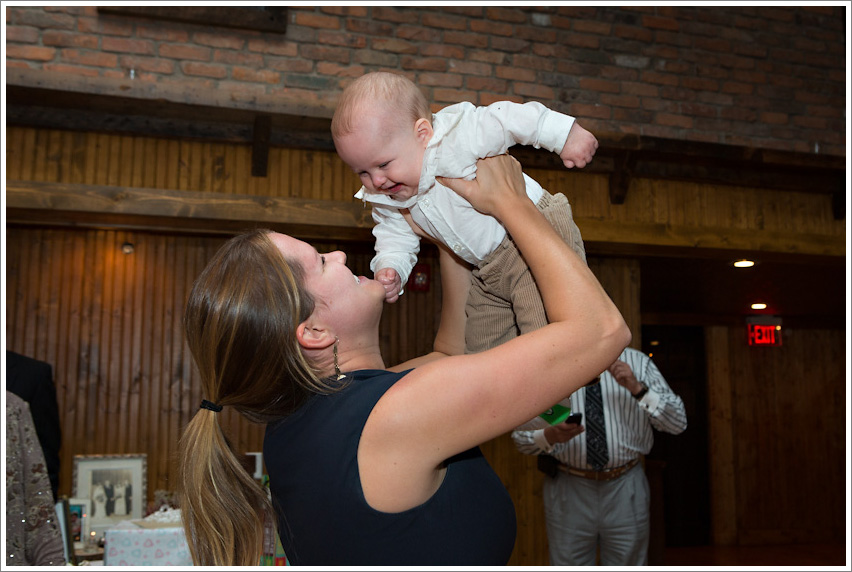 Once all the tasty food was served, it was time to party!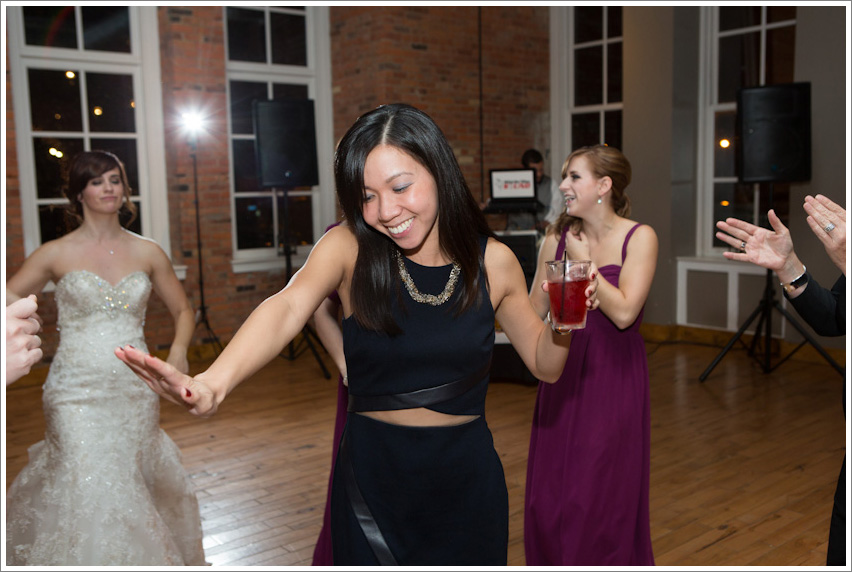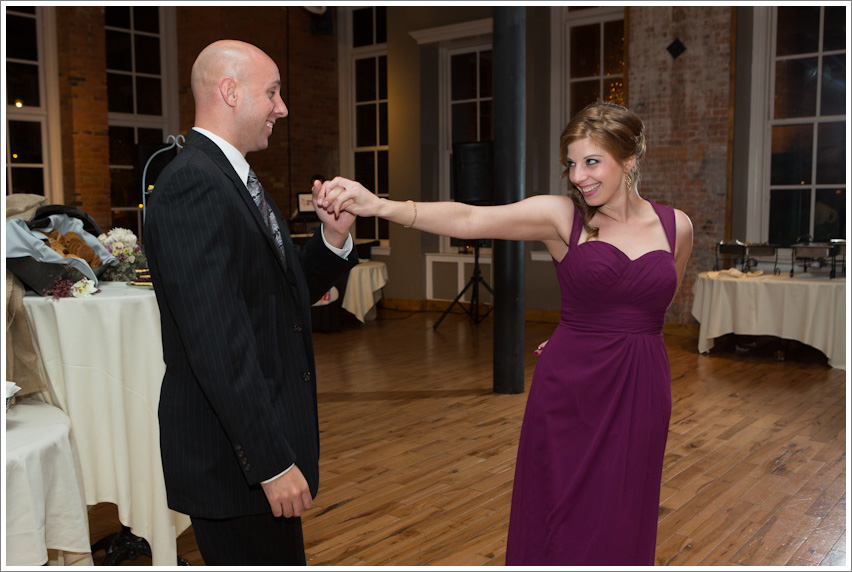 I was almost tempted to give the Wedding MVP award to DJ Mike, from Whirlin Disc for his sweet moves behind the DJ table, but these two stole it away with this move… physics schmysics!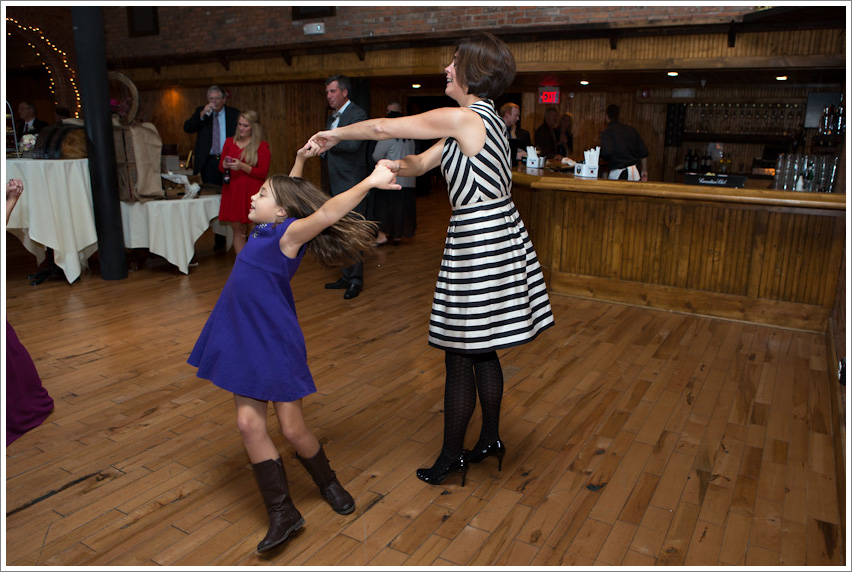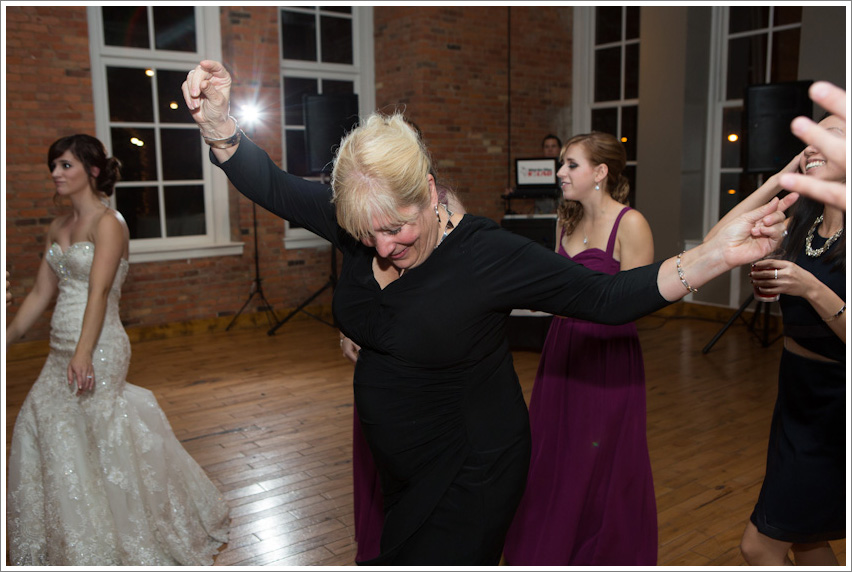 Sister air trumpets!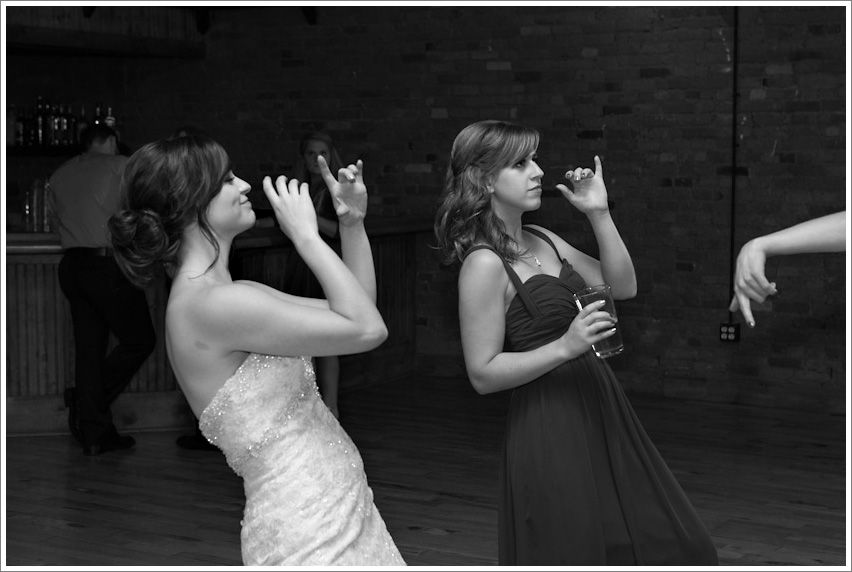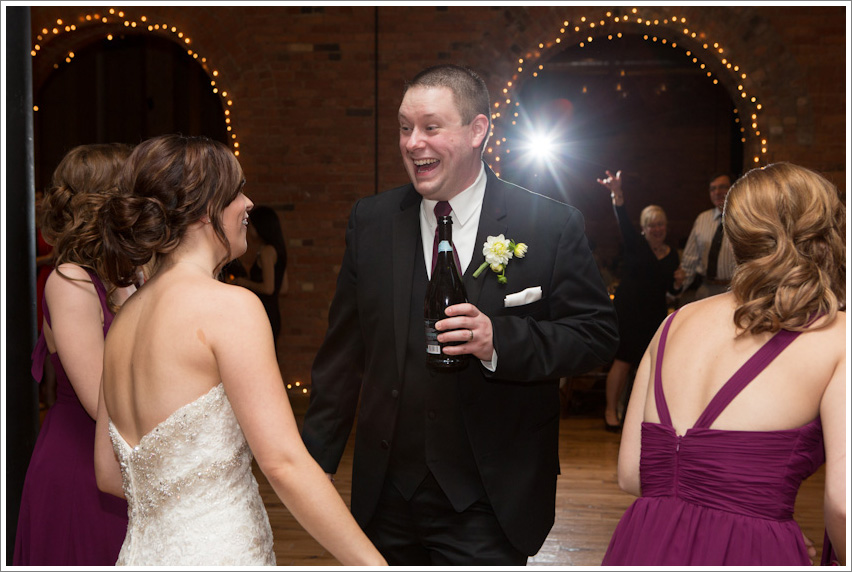 And a wine bottle fiddle to end the night ha ha. Fun crew! Congratulations Rebecca and Jason, thank you for having me!!