Thursday, October 2nd, 2014
Becca and Scott found me through one of my wonderful winter couples, Ashley and Joey… their wedding was held at a relatively new wedding venue, Gratitude and Grace, in Ithaca. It is a beautiful Victorian house with very pretty grounds and a barn for receptions.
Becca is such a sweet, laid-back bride… even with all the excitement of everyone zipping around to do hair, makeup and get dressed, Becca was like this little oasis of calm in the middle of all of it.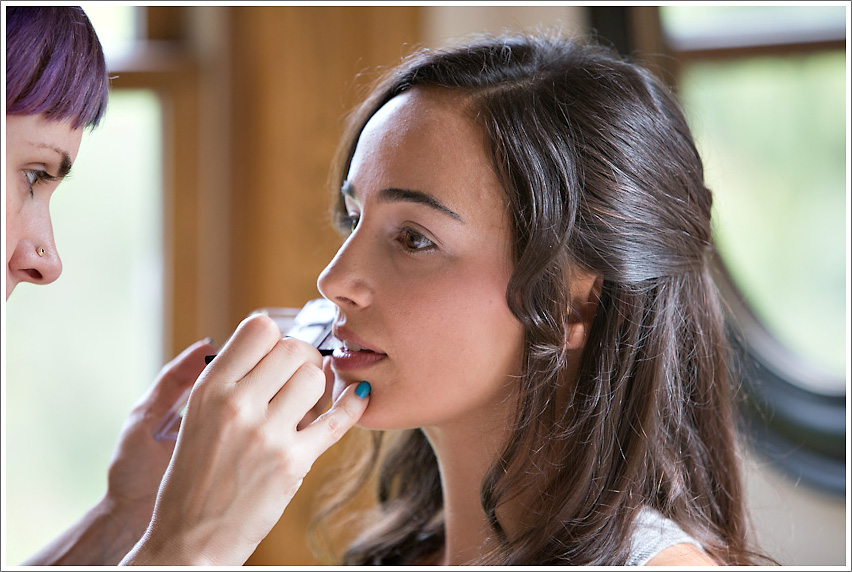 Becca and Scott's sweet dog Sammy was a bit unnerved by all the activity so she focused in on her ports in the storm- mom and dad.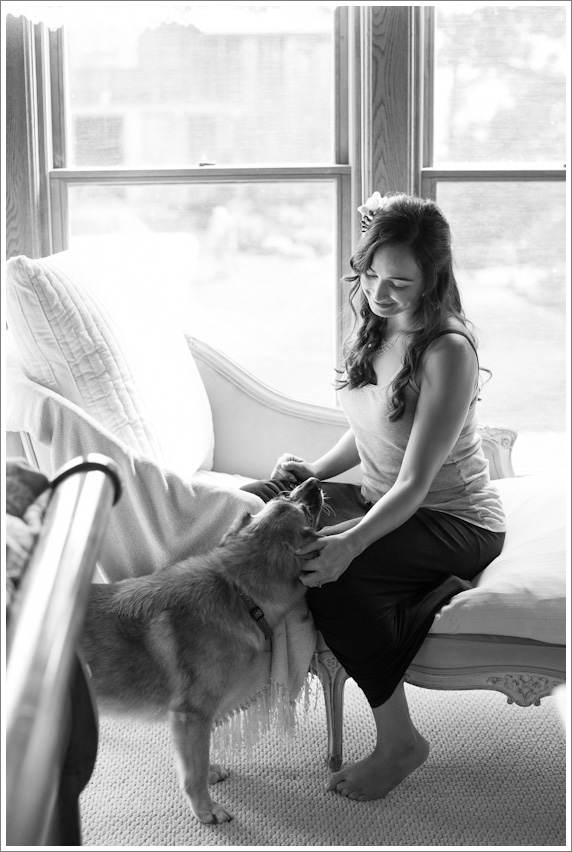 The atmosphere with the groomsmen was a bit sillier, lol…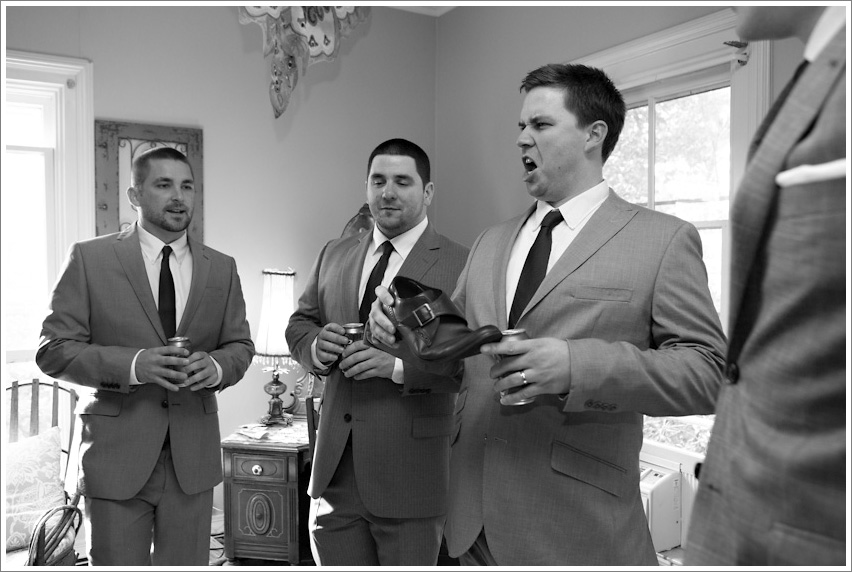 Yes, it was a good day ha ha.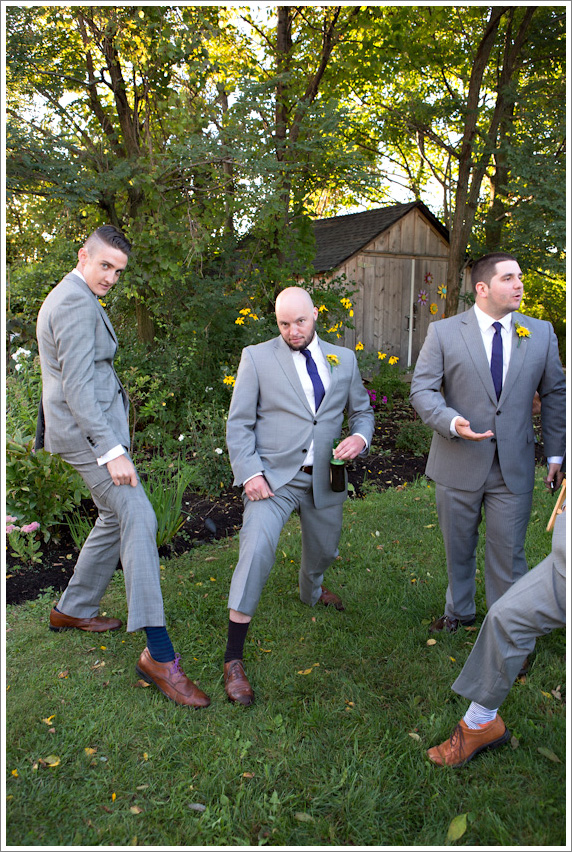 It was chilly and rainy in the morning but cleared up beautifully for the ceremony time. Becca was especially thrilled, her dream was to have her wedding outdoors!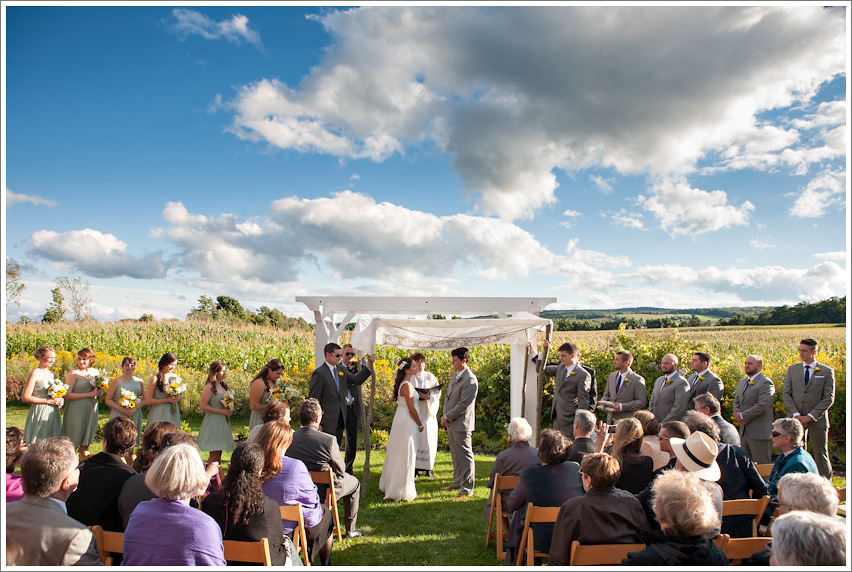 Such joy.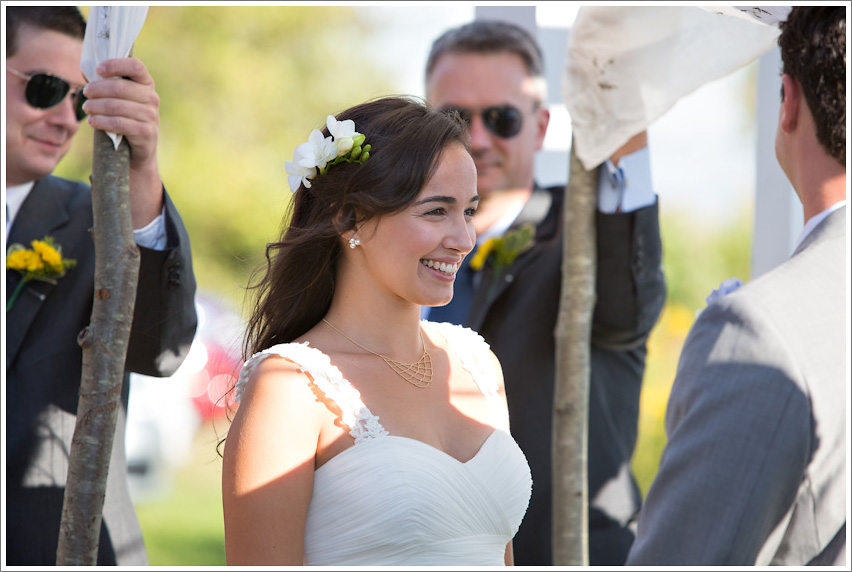 The wedding ceremony was filled with laughter and sweetness.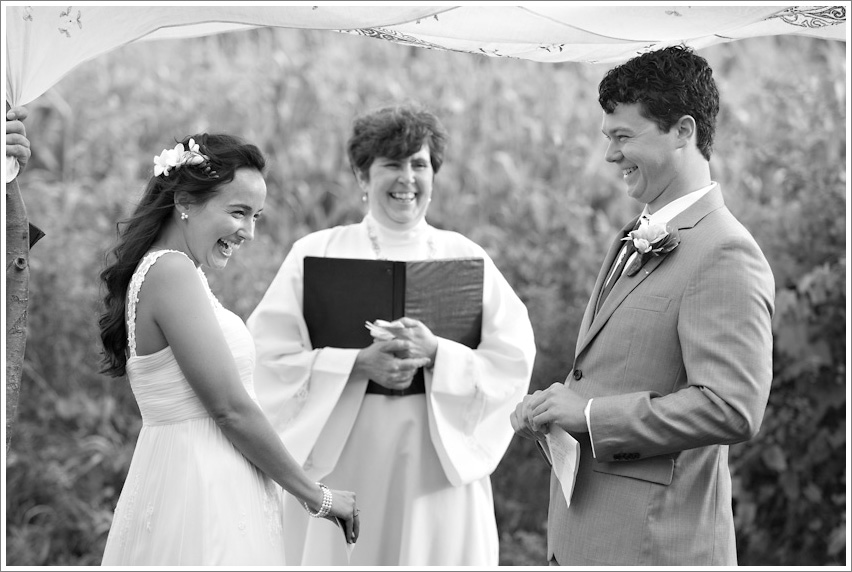 Love the way they look at each other.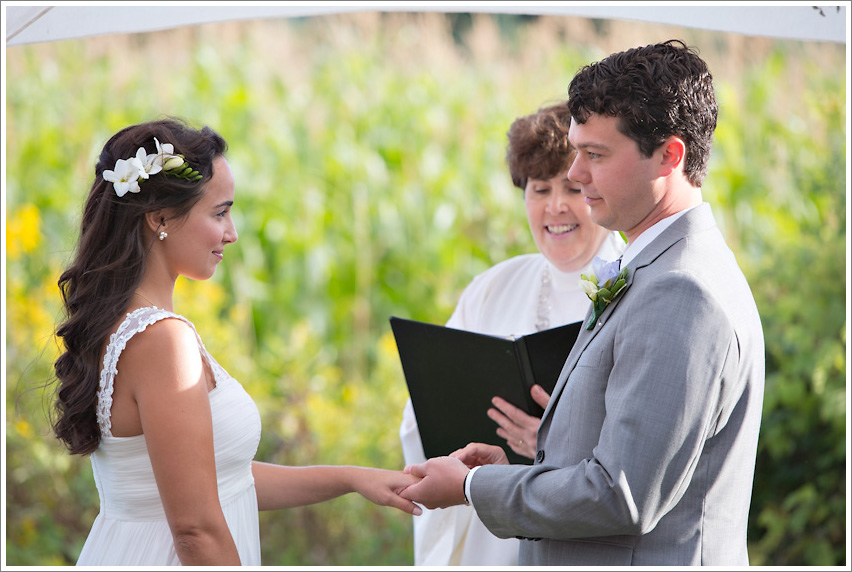 Although the groomsmen were a *little* bit slower with the direction following ha ha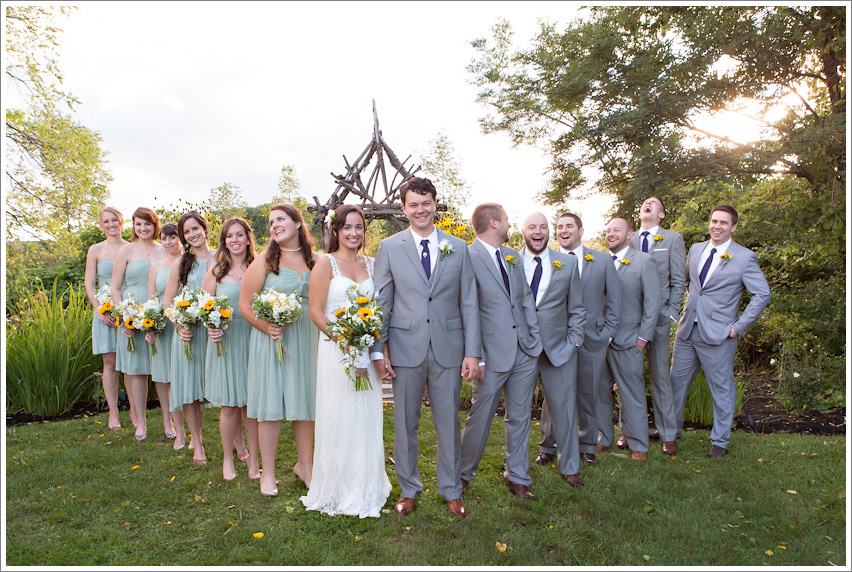 I still can't believe we got some beautiful sun after such a dreary start to the day!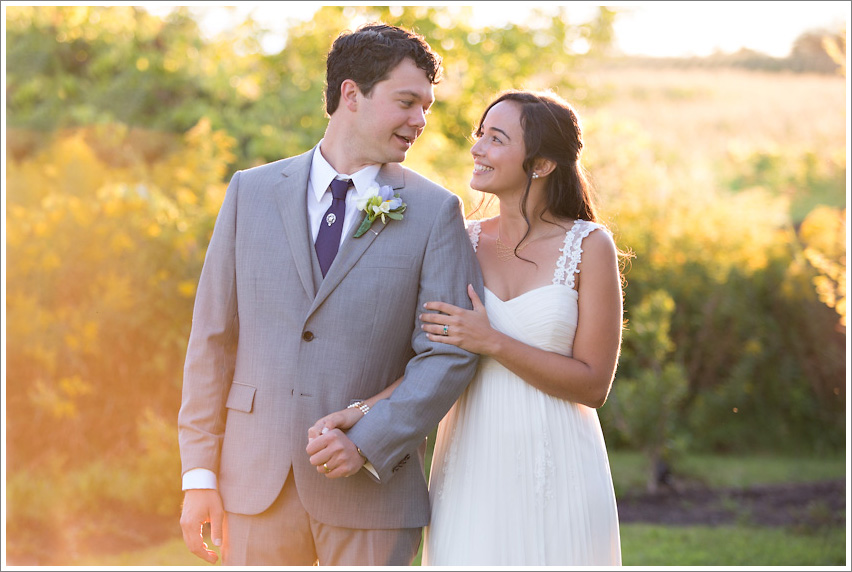 <3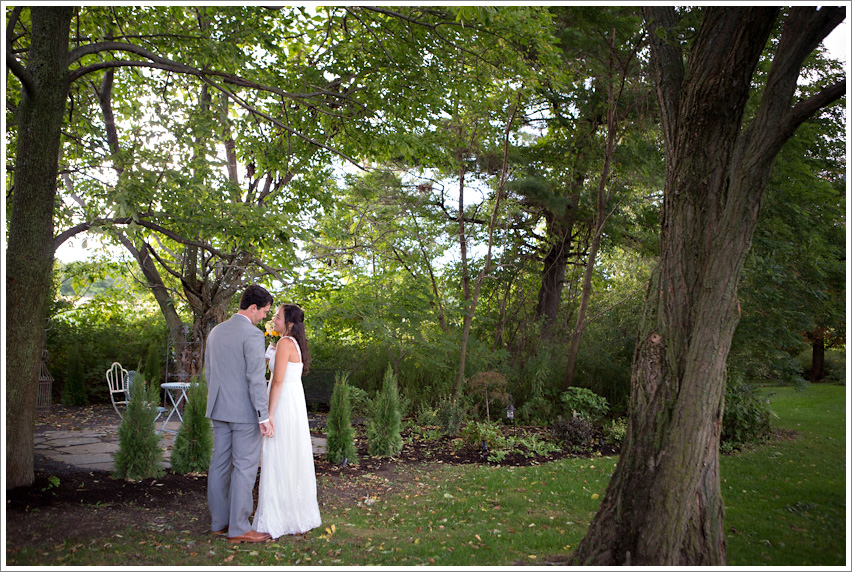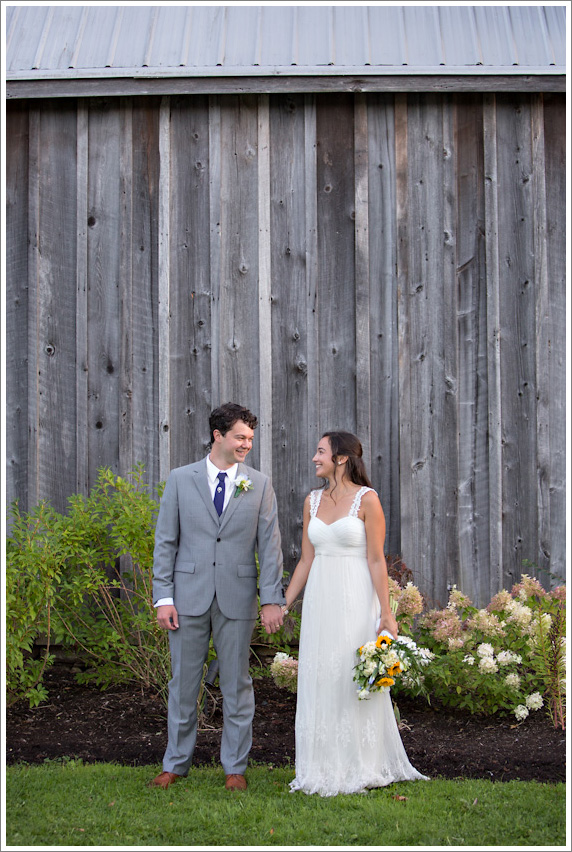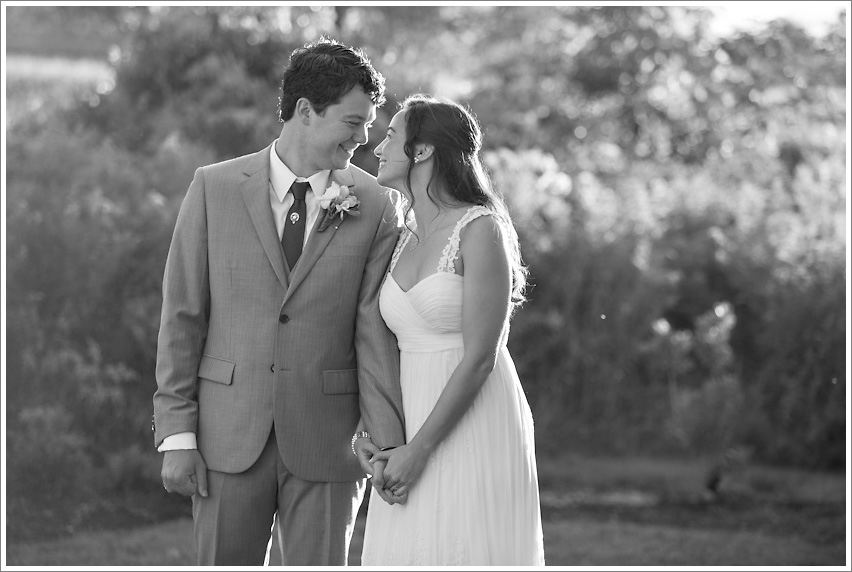 I loved the two level setup of the barn, made for some cool pictures.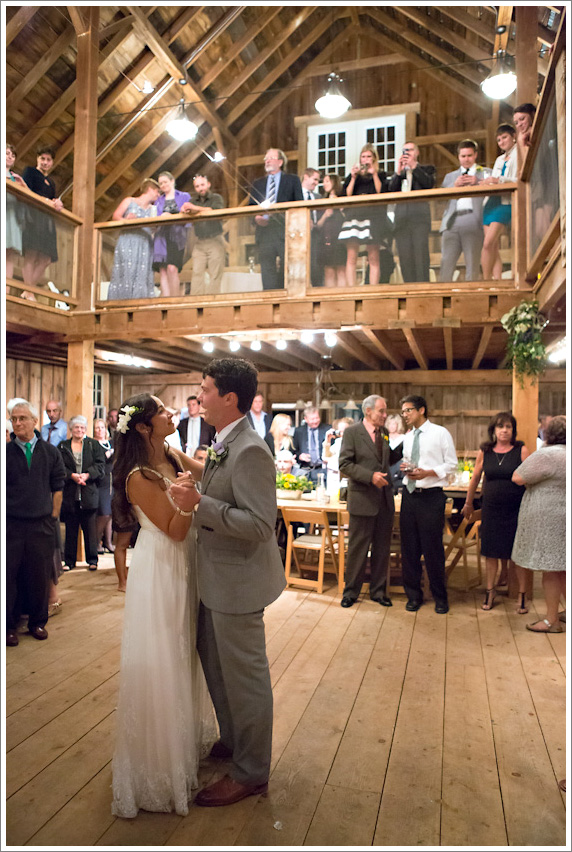 Like this one that makes me giggle. Peek peek!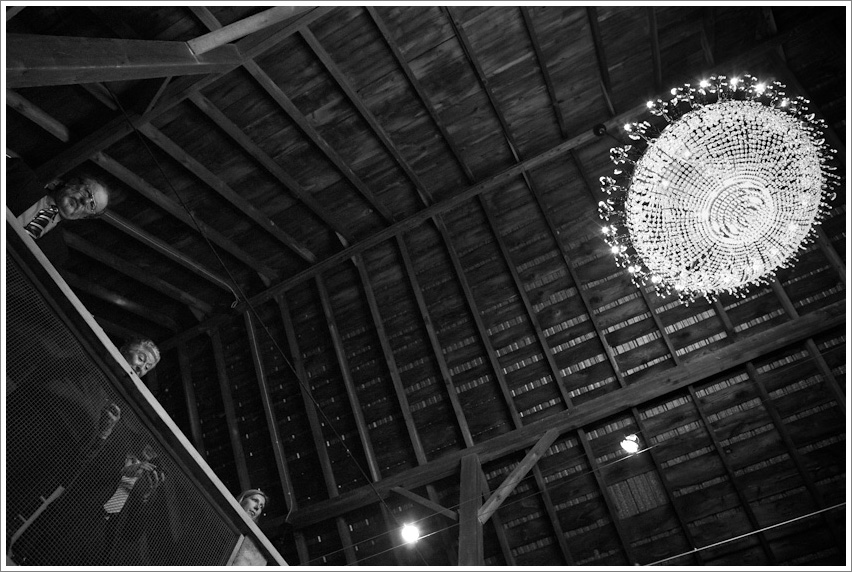 Almost no one ever looks this good while twirling. There are usually a lot of weird blinks and facial expressions.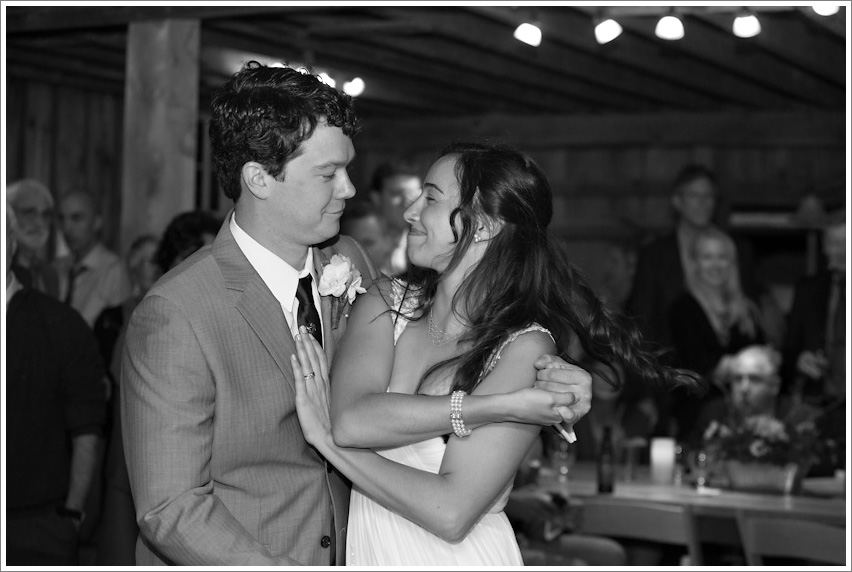 MVP goes to this groomsman who got some early points by hating spiders, and then clinched it with some sweet dance moves…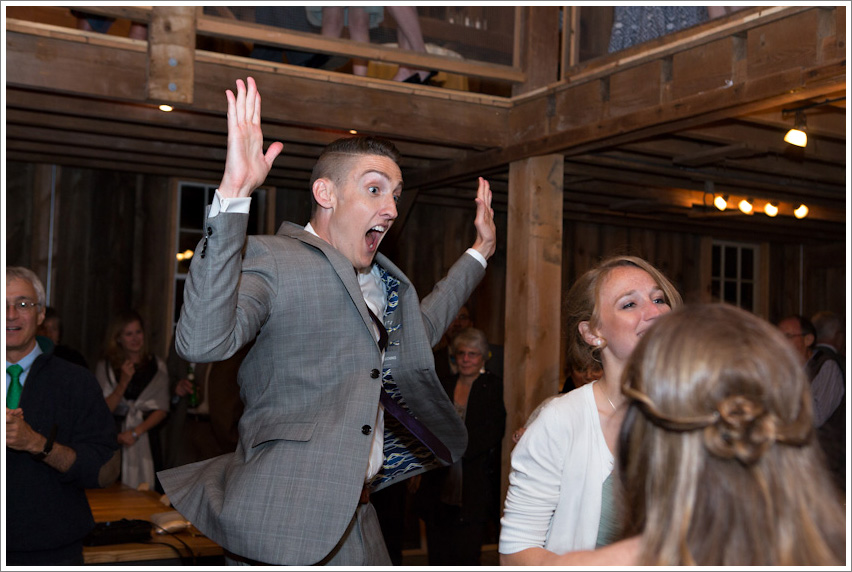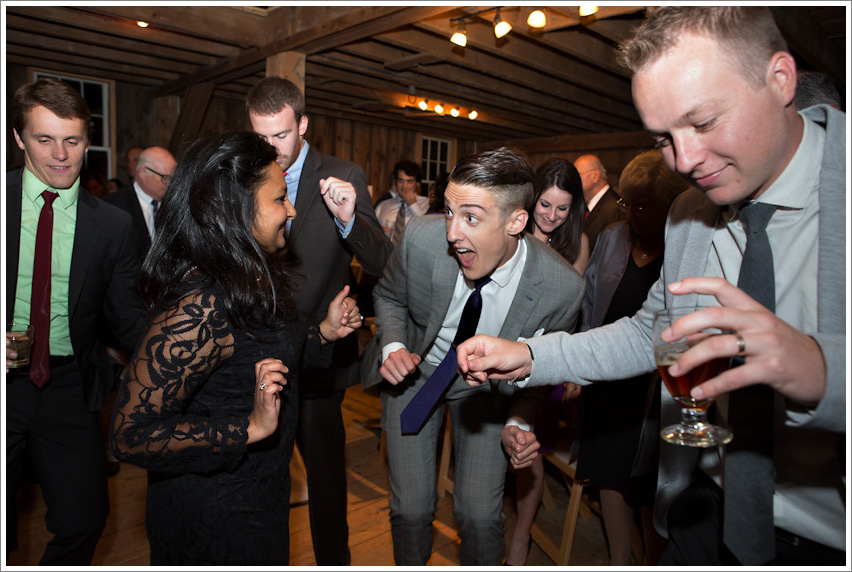 I didn't even notice at first, but a guest pointed out when I posted this picture on facebook that she is making a sneaky appearance in this shot. Wait for it… lol!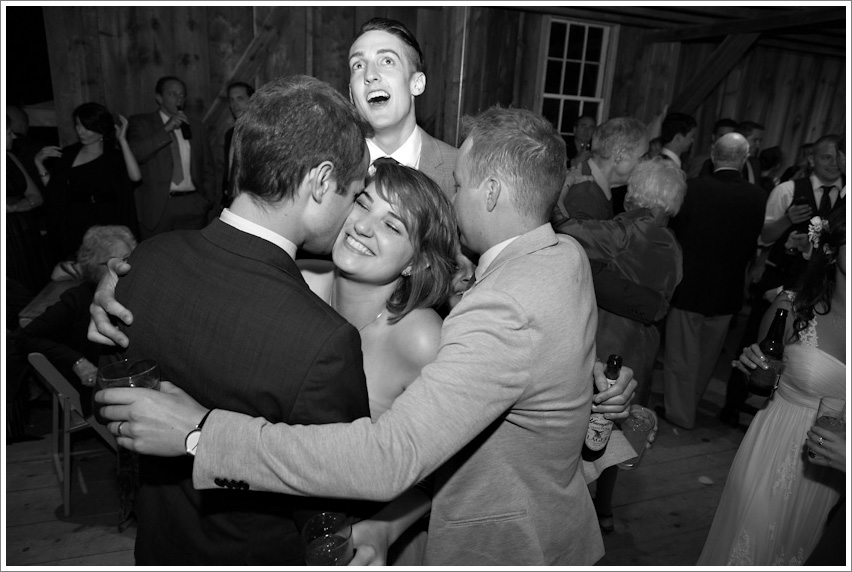 Scott had some nice groom moves as well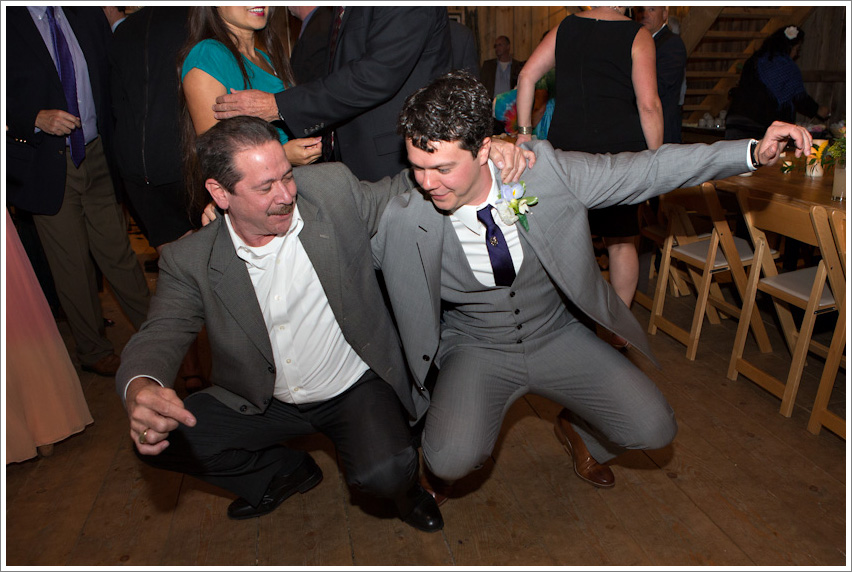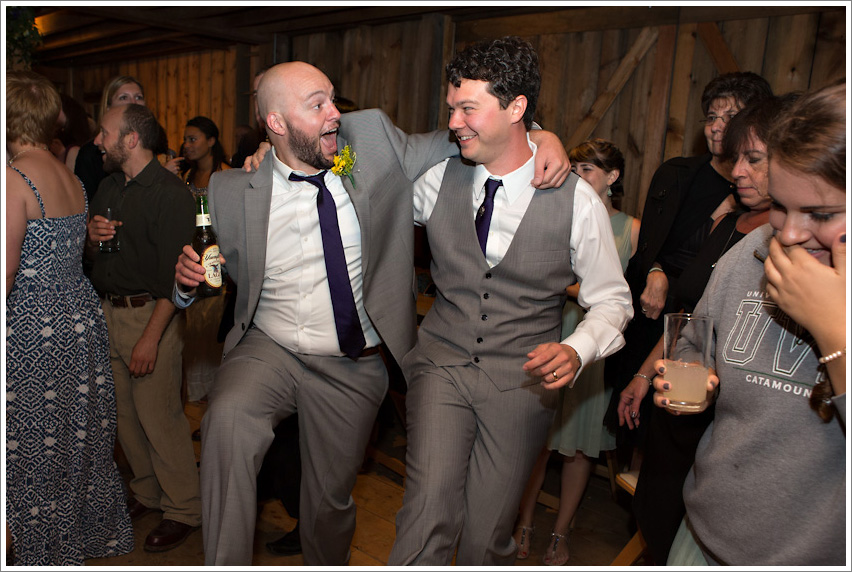 He he he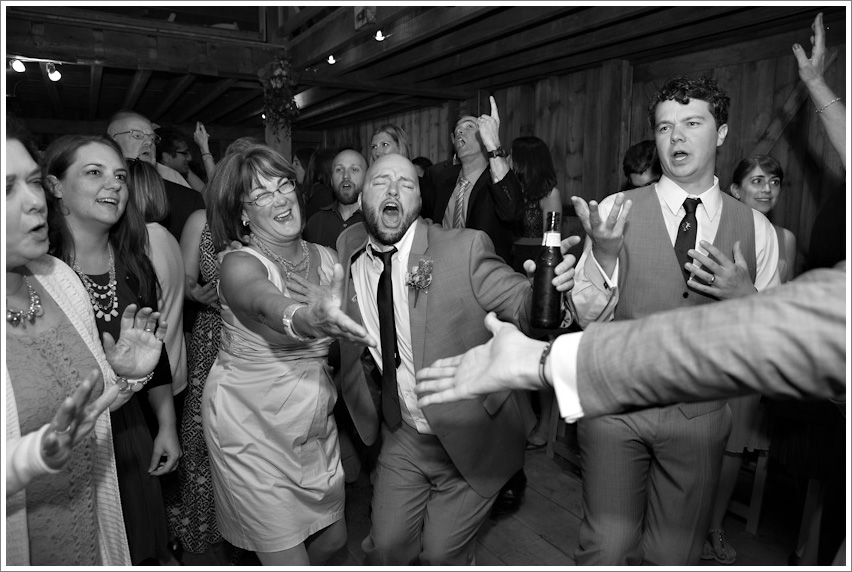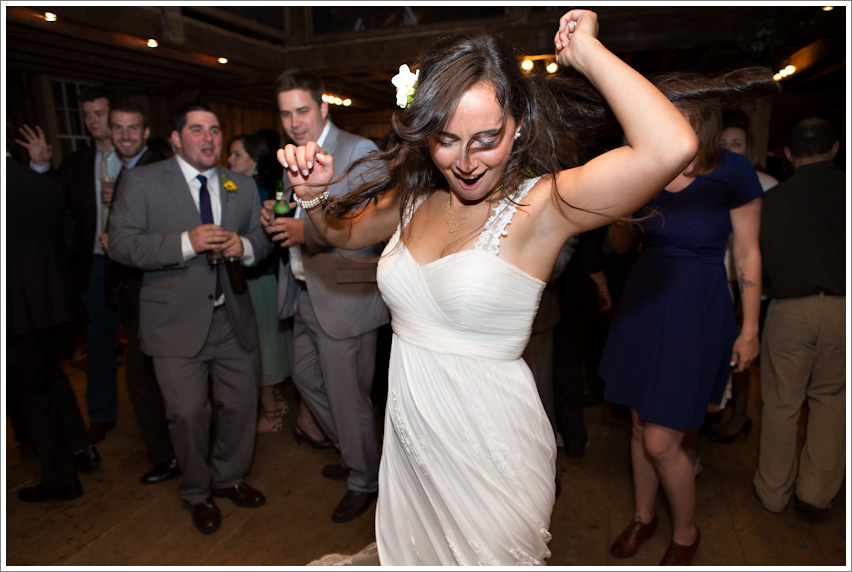 Thank you so much for having me, Rebecca and Scott! It was a blast